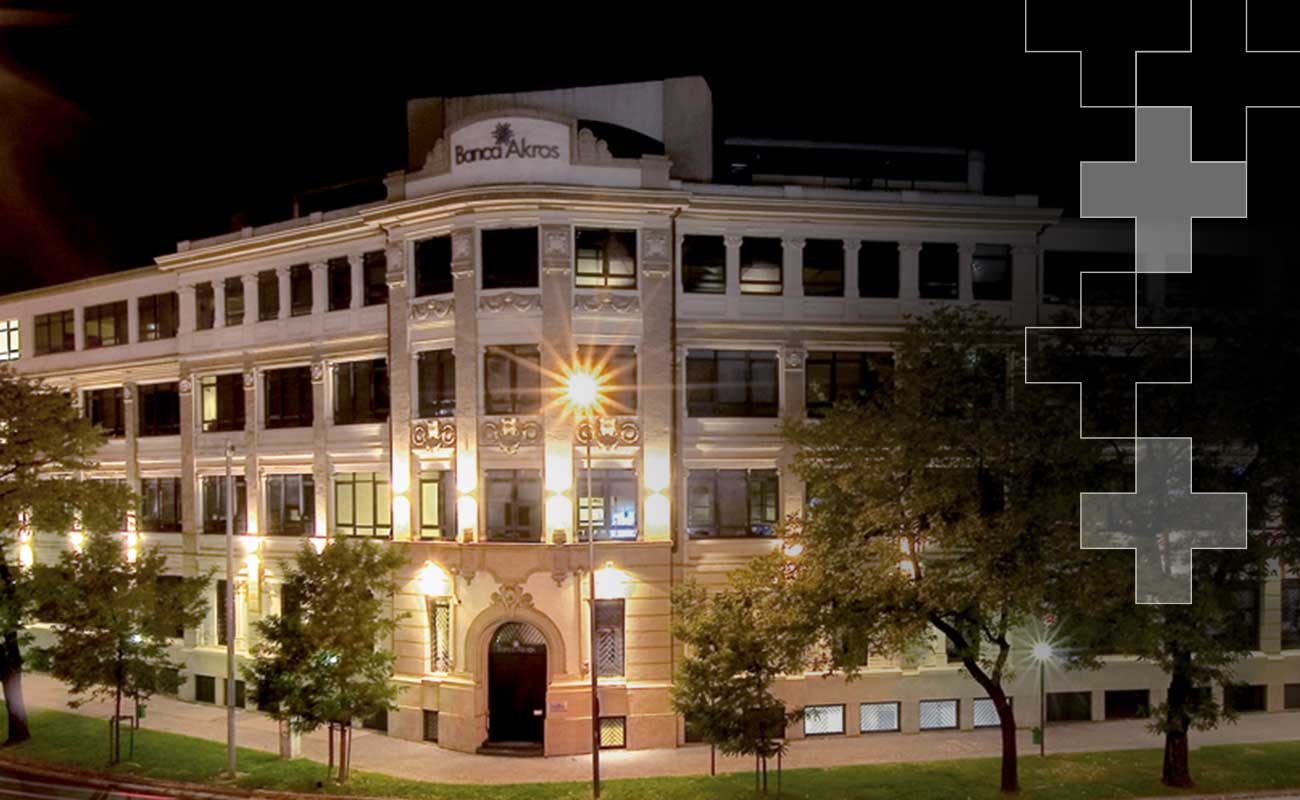 Our journey
More than just a story
We have been an investment bank since 1997, with a passion for development.
For over twenty years, supporting our customers
We were founded in 1997 when SIM became a fully-fledged bank, but there are many stages in our journey that have made us what we are today.
In 1998, we became part of the Banca Popolare di Milano Group, a fundamental step in our growth.
Milestones
2002
In collaboration with other banks, we founded ESN LLP (European Securities Network), a joint European company specialised in equity research.
2007
Launch of SABE, an innovative project designed for best execution bond purchases. It is still one of the best automated systems on the market today.
2010
Creation of AKIS, Banca Akros' Systematic Internaliser, the trading venue on which Banca Akros guarantees continuous trading offers on a list of capital guaranteed bonds issued and/or placed by the Group's banks and by customer banks on their respective networks.
2016
Launch of the first private "bad bank": a platform where small and medium-sized banks can bring their NPLs (non-performing loans) and write them off their financial statements.
2017
The Banco BPM Group is born from the merger of Banco Popolare and Banca Popolare di Milano.
2021
Banca Akros acquired 100% of Oaklins Italy, brand for the Italian market of Oaklins International, a network of more than 850 professionals operating in over 45 countries worldwide, offering highly specialised solutions in cross-border transactions Corporate Finance and M&A.