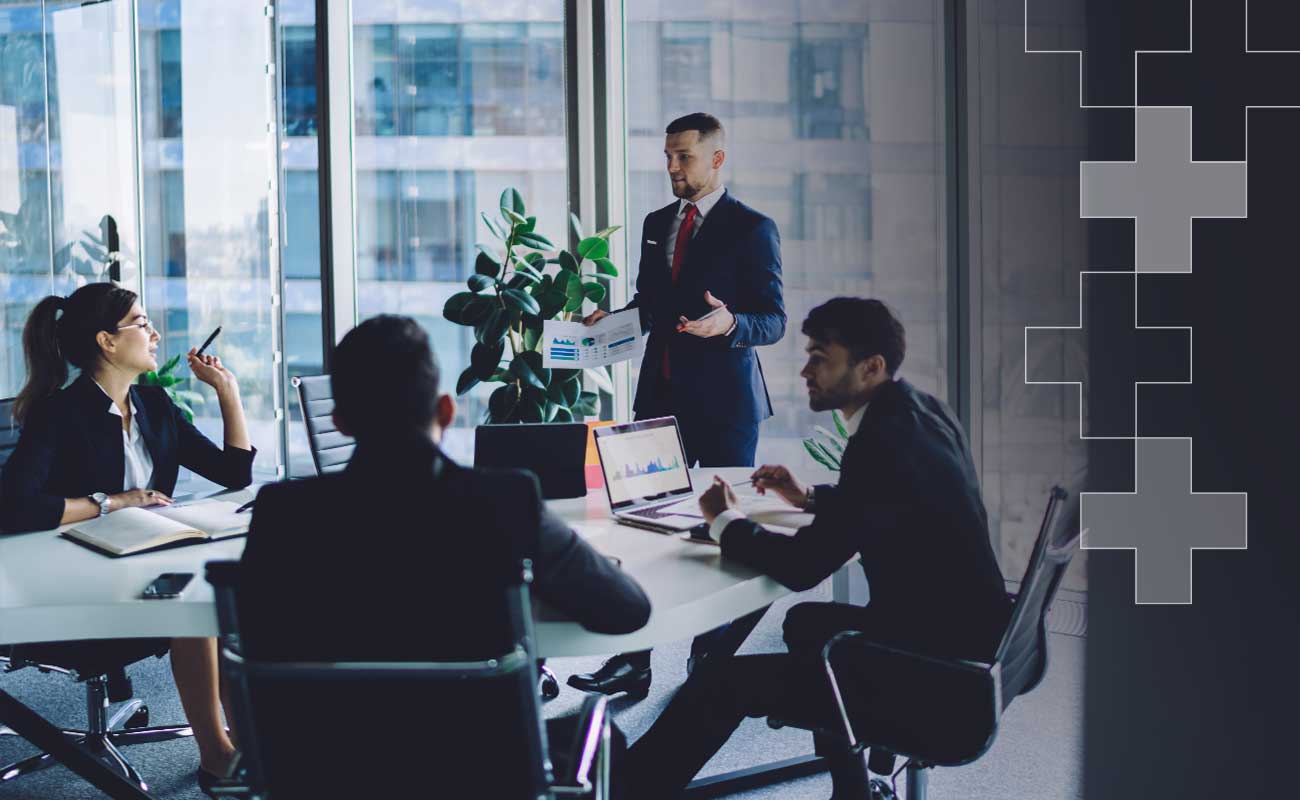 Our business organisation
Detail makes the difference
Professionalism and relationships are the cornerstone of our wide range of services.
A business with customers at the forefront
Professionalism, precision, attentiveness, resilience: this is what we are always ready to offer you.
We build solid, long-lasting relationships with our customers based on trust, to guide them towards the solution best suited to their requirements.
We treat every project with the greatest care; we value every detail and nothing is underestimated.
This is our true added value.
Corporate & Institutional Banking
As a key reference for Mid Corporate and Financial Institution customers, we offer transparent products and excellent financial services intended to meet the different requirements of our customers in terms of access to capital markets, financial and investment risk management, growth, transformation and international business projection.
Equity (Customer Solution)
Banks & Investment Products
Banks & Investment Products
Global Markets
We are present in the major domestic and international markets and operate as a trader on our own account and as a market maker on the main classes of financial investments.
Sovereigns & Fixed Income Financing
Fixed Income Market Making
Systematic Internaliser (AKIS)
Equity Securities Lending
Structuring & Financial Engineering
Cross Assets & Structured Products
Investment Banking
Our Investment Banking has always supported companies, entrepreneurial families and private equity funds interested in mergers and acquisitions.
Our professional services are defined based on the customer's specific requirements, structured according to the underlying complexity, and strictly confidential.
We carry out M&A, ECM, DCM and Securitisation transactions and fundraising activities with a dynamic and experienced team specialised in different sectors.
Corporate Finance M&A Companies
Corporate Finance M&A Financial Institutions
Securitisation & Structured Solutions
Securitisation & Structured Solutions Companies
Securitisation & Structured Solutions Financial Institutions
Corporate Finance M&A Companies
Corporate Finance M&A Fiancial Institutions
Brokerage
Our brokerage offers access to the main equity, bond and derivatives markets, both domestic and international; directly or through brokers.
With our customers, we share equity, technical and macroeconomic analysis studies conducted by our experts in this area, which we have developed through our partnership with ESN, a specialist in European equity research.
Equity, Derivatives, Corporate Broking
Equity Derivatives Listed (Brokerage)
Corporate Broking & Specialist
Equity Cash & Execution Services
Sabe & Electronic Brokerage
ETF Best Execution Engine (SABEetf)
Fixed Income Best Execution Engine (SABE)
Equity research
To corporate customers, financial institutions and Italian and foreign institutional investors, we offer an integrated service of equity research, sale, execution and settlement on shares traded in Italy and in the other markets where we operate, directly or through our ESN (European Securities Network) partnership.
---